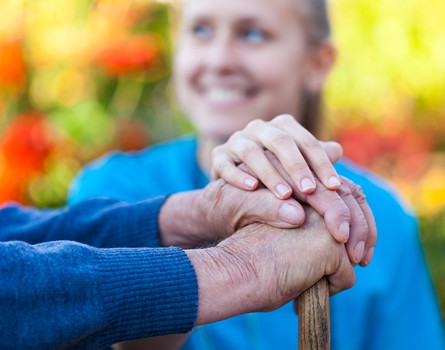 There are many different types of wounds and treatments available for wounds. Some treatments work better on certain types of wounds than others. LivinRite Home Health Services' wound care team helps to heal patients' wounds faster and more effectively by using specialized products.
The wound team is led by our certified wound care clinicians. The wound care nurses and physical therapist have received specialized training in wound types, treatment products, and support surfaces that promote better healing.
If you or your loved one could benefit from home wound care, please contact your physician or call LivinRite Home Health Services at 703-369-6677, 24 hours a day, seven days a week.
The following list provides examples of care provided for patients with wounds:
Specialized wound treatments based upon the type, location, and size of the wound.
Non diagnostic blood flow analysis to assess viability for selective sharp debridement (tissue removal with instrumentation) and to validate compression wraps is appropriate.
Recommendations for support surfaces to promote wound healing, and prevent additional wounds or complications.
Application of Ultrasound, Electrical stimulation, or Anodyne therapy to aid tissue repair.
Application of Negative Pressure Wound Therapy, i.e. VAC, Biodome, or Krypton devices.
Education for the patient and caregiver about the wound, signs and symptoms of complications, and how to perform wound care in the home.

Digital photos are used to measure and monitor the wound healing process, and to provide a view of the wound progression to the patient's physician.
Nutritional counseling from our dietitian on the types of foods, supplements, and diet that can assist with wound healing.
Coordination with the patient's physician and wound clinics to enhance treatment options for wounds that is difficult to heal.
Management of all drain types, central & peripheral lines, and post-surgical wounds.
Get Started
get help with info & pricing
Looking for a Job?
use our careers page for questions & info