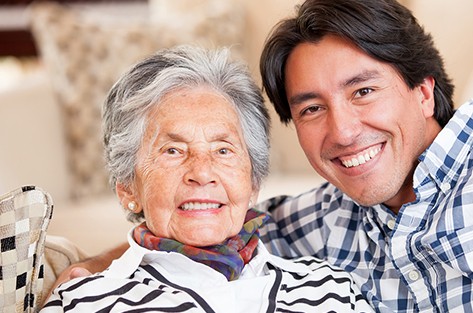 Get Started
get help with info & pricing
Looking for a Job?
use our careers page for questions & info
There's a kind of therapy that targets the improvement of communication skills for a particular patient. Commonly known as Speech Therapy (or Speech Pathology), this care program is offered to clients at LivinRite Home Health Services.
We understand that having to deal with deficiencies in communication can be difficult both for the patient and family members. Taking this into consideration, we begin by conducting an assessment of the communication strengths that the patient has as well as noting the areas that need improvement.
We then design a treatment plan (subject to approval and recommendations from the primary physician) that addresses communication deficiencies. The treatment usually includes:
Articulation Exercises

Grammar and Diction Improvement
Reducing Stutters with Speech Drills
Swallowing Exercises
Voice Modulation
Voice Volume Control
Training on techniques to improve swallowing and prevent choking
Education on techniques to improve swallowing and prevent choking
Help you regain communication and memory skills if you have difficulty talking, understanding, reading, writing or thinking after illness or injury
Provide training in talking, listening, writing, and reading skills
Teach you to swallow safely and make diet recommendations if you frequently choke when eating or drinking fluids
Help you achieve maximum independence and safety in your home
Let us help you communicate better! Trust in our speech therapists and pathologists. You can call our office at (703) 369-6677 to inquire about setting a schedule for an assessment.