Adapting to Life as a Family Caregiver
Caregiver in Manassas City VA
Change is going to happen in life. It's one of those inevitable truths, yet we all seem to feel it's for other people and not us. The reality is simple: if you're a family caregiver, maybe you're supporting your elderly mother or father, things are going to change for you.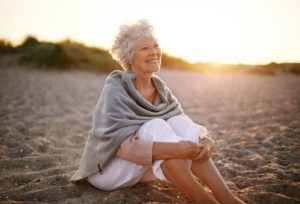 What you need to do when it does change is learn how to adapt. Adaptation is an important key to success in life and happiness. You may not be happy seeing your loved one get older, lose physical strength, or deal with health issues, but that's also a natural process in life.
How you adapt to changes in your life will have a direct impact on the stress you feel. Here are a few ideas to keep in mind that may help you feel a bit safer in the future.
Understand your limitations.
Limitations. We all have. If you don't learn to understand them and accept them, you may try to push yourself far beyond them. If you do that, you could be putting yourself and others at risk. You might have a tendency to rush from one place to the next, just trying to get everything done.
Understand and accept your own limitations. If you simply don't have enough time to take care of this family member, consider hiring extra help. A home care aide can be hired through an agency for just two hours a day once a week to start.
Recognize your stress.
You will be stressed as a family caregiver. Recognize the signs of stress. Are you losing your temper? Are you having difficulty sleeping? Is your job being put at risk because of this job as a caregiver?
Acknowledge your own challenges.
It's easy to see challenges somebody else is facing and difficult to accept your own. When you acknowledge your own challenges, it becomes easier to see when it's best to rely on outside assistance.
Rely on help when it's needed.
When you recognize those challenges, when you see the stress is starting to affect your life, then you need to think about outside assistance. Hiring a home care aide may be the best thing you can do.
Of course, you want to sit down and talk about this with the person who requires assistance. They have every right to accept or refuse outside assistance, but when you know more about it, you realize how beneficial it can be, not just for you, but for them.
If you or an aging loved one are considering hiring a professional caregiver services in Manassas City, VA, please contact the caring staff at LivinRite Home Care. Call Us Today at (703) 369-6677. Serving Northern Virginia, The Valley, and Surrounding Communities
Latest posts by Julie McCormick, Co-Owner
(see all)