The Keys to Longevity for the Elderly
Senior Care in Arlington County VA
Since before the time of Ponce de Leon, people have been looking for the elixir of youth. Popular trends have included the human growth hormone and the acai berry. But for every benefit, it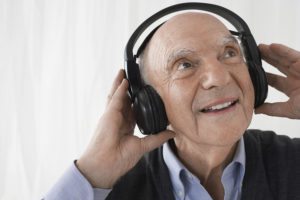 appears that a side-effect looms around the corner. It could be that the elusive fountain of youth has been in our midst all along and it consists of living a balanced life—mentally, emotionally and physically. The best part is that it's never too late to start, and you can reap the rewards at any age.
Physically
Almost everyone has heard the right way to lead a balanced life in the physical domain is to eat right and exercise. But all aspects of human nature are so closely intertwined it is hard to separate one from the other. What makes one person able to eat the nine recommended daily servings of fruits and vegetables plus integrate a thirty minute workout, while another would just as soon eat a bag of potato chips and watch a horror movie?
Steven Witherly, a food scientist, has been studying the answers to this question for 20 years. He believes the problem lies with food manufacturers and the extent they will go to ensure people keep coming back for more. They intentionally create food that causes a salivary response, a contrast in food sensation, or food that melts in your mouth—all designed to increase your desire for one more bite.
Emotions
Leading a balanced emotional life goes a long way in helping stave off the urge to reach for one more chip or gooey dessert. It's easy to turn to food for comfort—to eat away feelings of anger, hurt, frustration, loneliness or pain. It's important to own the feeling and express it in a healthy manner. "I feel…" instead of "You make me feel…" Giving your parent time to communicate on a daily basis is vital to their emotional well-being. Just remember that communication is so much more than words. Sitting together out on the porch and sharing a cup of tea while leafing through a gardening magazine is bonding in a way that can surpass talks about the daily affairs of life.
Mental
The mind is a two-edged sword. Keeping it active and engaged is almost akin to an elixir of youth. On the other hand, letting it lead the way with mindless chatter that can easily turn into worry or fear is as destructive as it gets. Check in on your mind to determine what state it's in on a frequent basis and remind your parent to do the same. Are there a million cascading thoughts leading to nowhere? Take a deep breath, quiet the chatter and be still.
Senior Care Provider
Obtaining the services of a senior care provider grants your parent another set of ears, and ones that are not so emotionally tied to their life history. Discussing feelings, mental wanderings, fears or confusions can be difficult in a situation where they may be feeling their role as parent diminishing. And scheduling a senior care provider to assist with the daily activities of living gives you and your parent a chance to spend more quality time on that porch envisioning your spring garden.
If you or an aging loved one are considering hiring a professional senior care in Arlington County, VA, please contact the caring staff at LivinRite Home Care. Call Us Today at (703) 369-6677. Serving Northern Virginia, The Valley, and Surrounding Communities
Resources:  Jamesclear.com/junk-food-science
Latest posts by Julie McCormick, Co-Owner
(see all)