Care for a Senior Suffering from COPD
Home Care in Culpeper County VA
November is COPD Awareness Month. If you are the family caregiver for one of the more than 64 million people throughout the world who is currently living with COPD, now is the ideal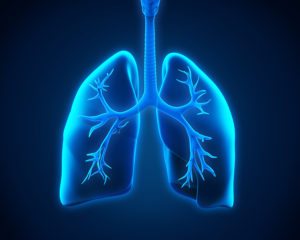 opportunity for you to learn more about this condition and the type of care and support that you can give them to help them overcome the symptoms and continue to pursue a lifestyle that is active, engaged, and is healthy as possible. This will help them to maintain their quality of life and boost their mental and emotional health as they age in place.
Use these tips to help you care for a senior suffering from COPD:
Encourage effective breathing. COPD is a group of conditions that negatively impacts the flow of air through the respiratory system. This makes it essential that your aging parent make the most of every breath that they take. Encourage them to work with their doctor or other members of their management team to learn ways to breathe effectively and get as much air into their system as possible
Keep their airways clear. For people with COPD, one of the greatest issues is mucus blocking the air passageways. Help them to learn techniques for clearing out these passageways to make breathing easier for them. This can include controlled coughing, using a humidifier in the home to promote good lubrication of the respiratory system, and drinking plenty of fluids to keep mucus thin and easy to move through the passages
Stay active. It might be difficult for your elderly loved one to stay physically active when they are dealing with shortness of breath and other challenges, but it is essential that they get exercise as much as possible. Physical exercise is critical to keeping the lungs healthy and support the other muscles of the respiratory system. Ask their doctor for recommendations for types of activities that are safe and healthy for your parent to perform.
If your elderly loved one is suffering from COPD, starting home care for them may be the ideal solution to help them cope with their condition and live a higher quality of life as they age in place. The personalized services of an in-home senior care service provider are tailored specifically toward helping your parent manage their care in a way that is right for them. This means taking into consideration not just the physical issues that they are facing and the symptoms that they deal with on a regular basis, but also their personality, goals, thoughts, and opinions. Through this set of services your parent can live a lifestyle that is fulfilling, active, and independent while also staying as healthy as possible moving forward. When it comes to caring for your parent as they go through their COPD, this home care provider can provide valuable reminders so that your parent remembers when and how to take their medications, helping them to stay compliant and get the most benefit from them. This care provider can also assist with important tasks such as keeping the home clean and maintaining and aggressive germ control approach to support better breathing and overall health.
If you or an aging loved one are considering hiring a professional

home care in Culpeper County, VA

, please contact the caring staff at LivinRite Home Care. Call Us Today at (703) 369-6677. Serving Northern Virginia, The Valley, and Surrounding Communities
Latest posts by Julie McCormick, Co-Owner
(see all)