What Your Loved One Needs To Know About Reverse Mortgages
Caregiver in Loudoun County VA
If your aging parent is like a lot of seniors, they're likely living on a fixed income—and that can be tough, especially if major expenses come up or an emergency takes place. So, some older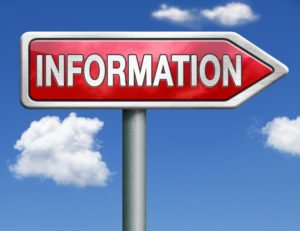 Americans who own their own home have relied on a reverse mortgage to help get them through the rough spots. Do you know what a reverse mortgage is and understand how it works? And, could this ever be an option for your loved one?  As a family caregiver, and child, you may be asked to help them make a decision. So here are some things you should know.
A reverse mortgage (Home Equity Conversion Mortgage, or HECM) is a special type of home loan that lets you convert a portion of the equity in your home into cash. The equity built up over years of making mortgage payments can be paid to you in one of a variety of ways. However, unlike a traditional home equity loan or second mortgage, HECM borrowers don't have to repay the loan until they no longer use the home as their principal residence, or if they fail to meet the obligations of the mortgage.  You can also use a HECM to purchase a primary residence if you are able to use cash on hand to pay the difference between the HECM proceeds and the sales price plus closing costs for the property you are purchasing.
With a reverse mortgage there are no mortgage payments. Any existing mortgage is paid off at closing using the proceeds from the reverse mortgage loan. The loan becomes due when all of the homeowners have passed away or have permanently moved out of the property, provided that taxes and insurance are paid and the home is maintained according to Federal Housing Administration (FHA) standards. Your parent would still own their home while they're alive. The bank or lender has no ownership; they add a lien in the form of a reverse mortgage loan onto the title so they can eventually collect the amount loaned plus interest.
Meanwhile, your parent's estate would inherit the home at their passing, but that lien must be cleared. If heirs wish to retain the property, the full amount of the loan must be paid, regardless of property value at the time of their passing. The amount due at loan maturity is the principal borrowed, plus any accrued interest and mortgage insurance premium. The lender can only look to the value of the home for repayment; no other assets or portion of your parent's estate may be attached, even if the loan balance grows beyond the mortgaged home value.
If your parent is on Medicare or Social Security, their benefits are not affected; however, if they are on Medicaid, those benefits may be affected, and you or your parent should talk to the government agency, and possibly an accountant, to find out what affect a reverse mortgage may have.
If you or an aging loved one are considering hiring a professional

caregiver services in Loudoun County, VA

, please contact the caring staff at LivinRite Home Care. Call Us Today at (703) 369-6677. Serving Northern Virginia, The Valley, and Surrounding Communities
Source:  http://portal.hud.gov/hudportal/HUD?src=/program_offices/housing/sfh/hecm/rmtopten
Latest posts by Julie McCormick, Co-Owner
(see all)